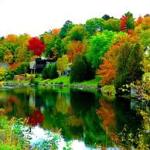 Dr. Giblin's counseling practice serves clients from all communities in and around Eugene Oregon. Clients describe Dr. Giblin as insightful, engaging, skillful about making all family members feel heard.  He is a deep thinker and an expert at strategizing. His style is engaging and personable, without being too casual OR too clinical.  Below is a brief statement from Dr. Giblin discussing his approach to family counseling. 
Families are unique, complex, dynamic, vibrant, and resilient. Because I work with children and adolescents, I do a fair amount of family counseling and therapy, including work with step-and blended-families. Families are comprised of individuals with a variety of strengths and challenges; the interplay of all of these can be difficult for families to sort out on their own.  In a family of five there are exponentially more than five relationships constantly in play, not to mention the dyads and triads!
Often we work on strengthening relationships and reducing conflict, while at other times therapy is structured around educating family members about one (or more) members' ADHD, anxiety or mood disorder, as well as teaching techniques to support that family member at home.
Some Continuing Education Conferences from which I've benefited are:
Don't Ask Me to Forgive You! A Radical Approach to Healing Interpersonal Wounds
Working Successfully with Stepfamilies
Relational Mindfulness
Attachment Disorders
Techniques for Managing Resistance and Facilitating Change in Challenging Adolescents
ADHD in Adults: They Don't All Outgrow It
Masterful Coaching
***
Our Eugene Office serves clients from all nearby communities, including Eugene, Springfield, Creswell, Cottage Grove, Veneta, Junction City, Monroe Pleasant Hill, Oakridge, Lowell, Dexter, Marcola, Coburg, Santa Clara, Elmira, and surrounding areas.
Our number is: (541) 738-6516.