Giblin Consulting, Inc. is the Eugene, Oregon out-patient psychology practice of Dr. Markham Giblin, Licensed Psychologist.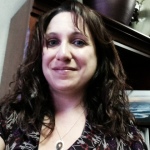 The friendly voice that will greet you when you call belongs to Kimberly Price, my office manager and behavioral health assistant. She is passionate about access to well-fitting mental health services. A few words from her:
Welcome to our office. I do just about everything here, except the therapy (expertly provided by Dr. Giblin), and billing insurance (very capably provided by the billing specialist we could not live without).
I received my Bachelor of Science degree in Human Development and Family Studies, with a minor in Sociology, from Oregon State University in 1996. I have been in the medical field learning since 1989, and in mental health since 1998. I began working with Dr. Giblin in 1998.
I formerly served on the Board of Directors for Oregon Family Support Network, a non-profit agency supporting families and children with mental health and behavioral challenges, and The Children and Families Coordinating Committee, as well as various other smaller roles focused on children's mental health advocacy. I know in my bones that mental health services ought to be equally as accessible as medical health services, with no additional limits or obstacles in treatment. My focus is on reducing the stigma of behavioral and psychological conditions and treatment. We all benefit when we see the person first. The symptoms (of diabetes, depression, cancer, anxiety, OCD, obesity) are not the person. I am most satisfied when I know that people are receiving the mental health services they need.
When not advocating or working, I enjoy reading, practicing yoga, watercolor painting, board games, waterfall hikes, exploring National Parks/Lodges with my family. I am a native Oregonian, albeit a Beaver by tuition and hometown of origin.
Please do not hesitate to reach out if there is something I may be able to help you with. At minimum, I will try to point you in the right direction. Be well. Be compassionate.
***
Our Eugene Office serves clients from all nearby communities, including Eugene, Springfield, Creswell, Cottage Grove, Veneta, Junction City, Monroe, Pleasant Hill, Oakridge, Lowell, Dexter, Marcola, Coburg, Santa Clara, Elmira, and surrounding areas.
Contact us: (541) 738-6516.