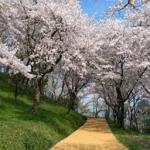 One of my primary areas of focus is working with teenagers and pre-teens (tweens, 10-12 years old). I enjoy working with this age group and, when appropriate, their families to address concerns and achieve goals. I work best with teenagers and families highly motivated to make lasting changes. Therapy with me often includes homework assignments. I ask my clients to practice the skills we are working on between sessions.
I work often with adolescent to build skills and find lasting solutions for struggles with:
• Anxiety Disorders
• Panic Disorder
• Phobias
• Social Anxiety
• Obsessive Compulsive Disorder
• Test anxiety
• Depression
• Bipolar Disorder
• Tics
• Trichotillomania
• Tourette Syndrome
• Health related issues
• Peer relationships
My approaches are largely based upon Cognitive Behavioral Therapy (CBT), though I often blend in other approaches (mindfulness, ACT, motivational interviewing and so on) for an individualized treatment plan. I use Exposure and Response Prevention (ERP or Exposure Therapy) for OCD.
My Eugene office serves clients from all nearby communities including Eugene, Springfield, Creswell, Cottage Grove, Veneta, Elmira, Junction City, Monroe, Lowell, Dexter, Marcola, Pleasant Hill, Oakridge, Coburg and surrounding communities within Oregon.
Please call my office at 541-738-6516 if you are interested in learning more about my practice.