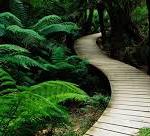 Dr. Giblin's counseling practice serves clients from all communities in and around Eugene Oregon. Clients describe Dr. Giblin as insightful, engaging, skillful about making all family members feel heard.  He is a deep thinker and an expert at strategizing. His style is engaging and personable, without being too casual OR too clinical.  Below is a brief statement from Dr. Giblin discussing his approach to  counseling of couples.. 
Couples today face enormous pressures at home, at work, and in their families, racing the clock while trying to fit all of the pieces together. I find it rewarding to help couples find a more sustainable balance, in their lives and in their relationship(s). I strive to make both parties feel heard and encourage each to address the emotional issues they carry into a relationship.
I've been working with couples for over 20 years, and continue to seek new and research-supported paths to healing the fractures time and stress cause. A handful of the Continuing Education Conferences I've attended are:
Couple Power Therapy: Building Lifelong Love with Commitment, Cooperation, Communication, and Community in Relationships
How Can I Forgive You? The Intimate Dance of Forgiveness
The Art & Science of Couples Therapy
Emotion-Focused Couples Therapy: Using Emotions as a Pathway to Change
Interventions: Constructive Conflict
Forgiveness
Interventions: Cultivating Intimacy
Emotion-Focused Couples Therapy: The Dynamics of Emotion, Love, and Power
Working with Couples when Porn is a Problem
Individual Therapy for Couples with Problems: When Partners Won't Participate
Treating Compulsive Sexual Behaviors
The 7th Annual Conference of the CMFCE Smart Marriages, Happy Families
Advanced Divorce Busting: Putting the "Marriage" Back into "Marriage Therapy"
When Sex Gets Complicated: Porn, Affairs, Kink and Other Clinical Challenges
***
Our Eugene Office serves clients from all nearby communities, including Eugene, Springfield, Creswell, Cottage Grove, Veneta, Junction City, Monroe Pleasant Hill, Oakridge, Lowell, Dexter, Marcola, Coburg, Santa Clara, Elmira, and surrounding areas.
Our number is: (541) 738-6516.