Dr. Giblin's counseling practice serves clients from all communities in and around Eugene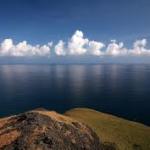 Oregon. Clients describe Dr. Giblin as insightful, engaging, skillful about making all family members feel heard.  He is a deep thinker and an expert at strategizing. His style is engaging and personable, without being too casual OR too clinical.  Below is a brief statement from Dr. Giblin discussing his approach to adolescent counseling. 
***
I work with both teenagers and adults. One of my primary areas of counseling focus is working with young adults as they prepare for and transition into college. I enjoy working with individuals, and when appropriate their families, to find lasting solutions for ADD/ADHD, Learning Disabilities, academic struggles, as well as Anxiety Disorders ( Panic Disorder, OCD, Phobias, Social Anxiety, and Generalized Anxiety, Impulse Control Disorders (Tourette's Disorder, Tic's, Trichotillomania, etc, Mood Disorders (unipolar and bipolar depression).
My approaches are largely based upon Cognitive Behavioral Therapy, though I often blend counseling approaches for an individualized treatment plan.
***
Our Eugene Office serves clients from all nearby communities, including Eugene, Springfield, Creswell, Cottage Grove, Veneta, Junction City, Monroe Pleasant Hill, Oakridge, Lowell, Dexter, Marcola, Coburg, Santa Clara, Elmira, and surrounding areas.
Our number is: (541) 738-6516.